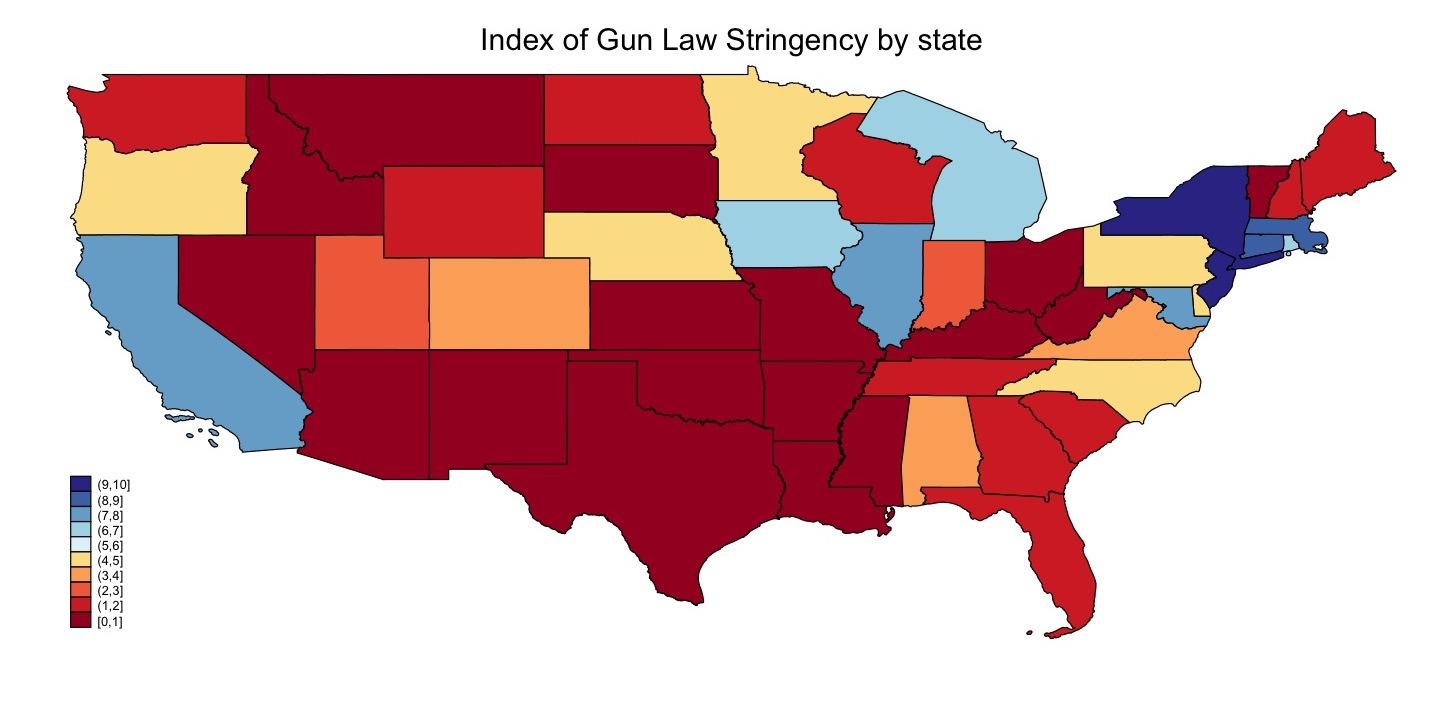 Courtesy of economist Brian Knight at Brown University, this is a graph measuring the relative strictness of gun control laws in the 48 contiguous States. With the recent tragedy in the Connecticut elementary school, calls for greater gun controls dominate the national media, and California's senior Senator has just promised to introduce tougher controls in the new Congress.
Note that although Connecticut already had a strict gun control regime, the strict controls did not prevent the tragedy. In China, where no one can own a gun, that absolute ban on gun ownership did not prevent a lone man from slashing a room of elementary school children with a long knife. The problem is not with guns; the problem is with humans.
The ultimate logic of gun control is to amputate the hands every human being on the planet. Only then will there be no more tragic deaths from guns, knives, swords, spears, or a rock.
Everyone one of us is capable of committing unspeakable brutality, as psychological research on normal human beings has demonstrated for more than half a century. Gun control no better solves the problem of human violence than banning nuclear weapons solves the problem of wars. The cry for gun control is understandable and appealing, but all it will accomplish is surrendering more individual freedom while doing nothing about the true problem.
Either chop off everyone's hands, or do something about finding and solving the problem of human self-destruction. That's right. The homicidal impulse against innocent strangers is rooted in the human impulse for suicide. Guns and knives and spears and rocks have no such self-hatred, banning them is futile and only less freedom will be the result.
[Email commnets welcome: duosm(at)sbcglobal.net]