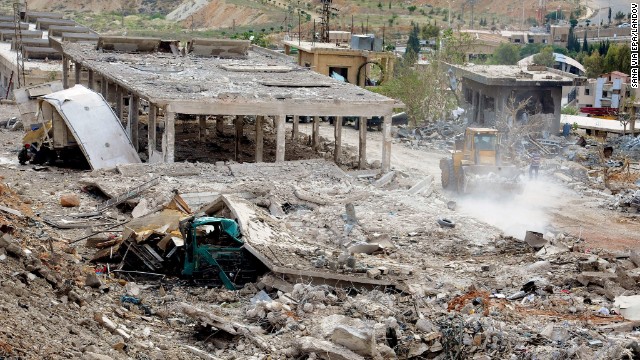 From CNN, the picture of a building in Syria allegedly destroyed by the Israeli Air Force earlier this week. Syria accuses Israel; Israel has no comment. Syria claimed earlier this year that Israel attacked this same building, so either what was re-built by Syria had to be destroyed or the Israelis simply returned to finish the job.
Or, as a third possibility, Syria moved armaments destined for Hezbollah in Lebanon back into the previously destroyed building, thinking they would be 'safe' from a repeat attack. What does all this matter?
Iran has its presidential elections in a month, and the Guardian Council vets all candidates next week. Hezbollah is centered in Tehran. The shattered building is in Syria, but it is theofascist Iran which is the object of the Israeli lesson.
[Email comments welcome: duoism(at)sbcglobal.net]